Educational
Assemblies for Kids
Fun, educational magic programs that offer encouragement and hope.
Motivational Presentations
for Adults
Steve Harmer shares messages in creative and innovative ways.
Family
Entertainment
Magic Plus is a top quality magic show with a great deal of variety.
Illusions As Illustrations

Encouraging Christian Programs for and Christian Schools and Church Groups
ABOUT STEVE HARMER
Steve Harmer is a Professional Educator (former Principal) and Professional Magician and entertainer. He left the Calgary Board of Education 18 years ago to pursue a dream. He has chosen to combine his skills as an educator and entertainer to present Motivational Magic assembly programs in schools and communities all across Western Canada. Through the use of magic, juggling, comedy, music and storytelling, Steve delivers meaningful messages that inspire, educate and motivate children and adults. His creative, dynamic, unique style of presentation is impacting his audiences everywhere with meaningful messages. He is living his life "with passion and purpose". Steve's mission statement is "Offering encouragement and hope to people everywhere!" His motto is "TGIM" – "Thank God It's Monday", because he just can't wait to get to work each Monday morning and do what he loves to do.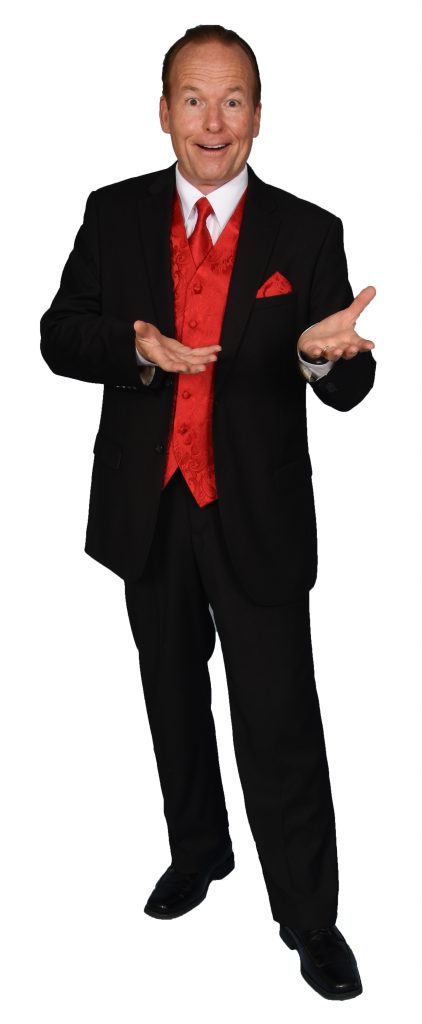 • Steve Harmer has been a Principal, Counselor and Teacher with the Calgary Board of Education for 22 years.
• He has a M.A. in Counseling, a B.Ed., a B.P.E. and Dip. Ed. in Computer Applications.
• He has been a professional magician for 44 years. He has worked 16 summers performing at Calaway Park.
• He has performed over 6000 magic programs.
• Over the past 21 years Steve has presented his Motivational Magic programs to more than 4500 Public and Catholic Schools all over Alberta, B.C. and Saskatchewan.
• He is a past president of Ring 66 in Calgary – part of the International Brotherhood of Magicians.
• He was honored to be the cover story on The Linking Ring Magazine and on The Voice Magazine.
• Steve has been a lecturer at various International Magic and Clown conferences.
• He has created 13 different themed shows for his school audiences.
• Steve has been a theme speaker at numerous summer camps and been a camp director with his wife Dee.